क्सौदा
इसका पौधा धरती से दो-तीन फुट ऊंचा होता है, इसकी पत्तियां जामुन की पत्तियों जैसी ही, उसी आकार की होती हैं । इसकी कोई फसल नहीं बोई जाती । यह प्राकृतिक रूप से धरती से जन्म लेता है । इस पर पीले रंग के फुल आते हैं और चपटी फलियां फल के रूप में लगती हैं । फलियों के अंदर पपटे रंग के बीज होते हैं । कुछ लोग इसे बड़ा चकबड़ के नाम से भी पुकारते हैं ।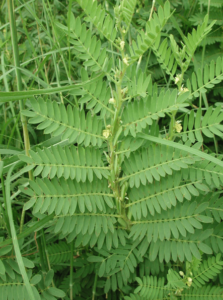 लाभ तथा गुण
क्सौदे के पत्तों का रस अथवा शाक बनाकर सेवन करने से खांसी, गले की खराबी, पेट के रोग, कब्ज रोग दूर हो जाते हैं ।
आम कमजोरी, विशेष रूप से जिन लोगों की मर्दाना शक्ति कम हो गई हो, उनके लिए क्सौदा का साग खाना लाभदायक है ।
शरीर की गर्मी
कसौदा के पत्तों को बकरी के दूध में पीसकर उनमें थोड़ी कुंजा मिश्री मिलाकर कपड़े से छानकर पीने से शरीर की गर्मी दूर हो जाती है ।
गुजली, खारिश व् अन्य चर्म रोगों के लिए
इन रोगों में क्सौदी के पत्तों को पीसकर शरीर पर लेप करें । विशेष रूप से रोग वाले स्थान पर लेप करके आधा घंटा धुप-स्नान करें ।
आंखों के रोग
आंख रोगों में क्सौदी के पत्तों का रस निकालकर एक-एक बूंद दिन में तीन बार डालें तथा इसके पत्तों की पुल्टिस बनाकर रात को सोते समय आंखों पर बांध लें । एक सप्ताह के उपचार से आंखों के सब रोग दूर हो जाएंगे ।
गले की खराबी के कारण आवाज बंद हो तो
क्सौदी के पत्तों को देसी घी में भुनकर दिन में तीन बार सेवन करने से गला ठीक हो जाएगा । कुल मिलाकर कसौदा मानव शरीर के लिए काफी उपयोगी है ।
Kasuda
The plant soil two to three feet in height, its leaves similar to leaves of berries, are of the same size. It is sown a crop. It is born from the earth naturally. Are full of this yellow fruit and legumes seem flattened. Ppte colored seeds inside the pods. Some people call it by the name of Big Chakbar.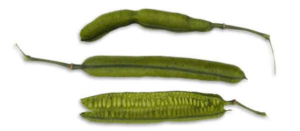 Advantages and Properties
Kasauda leaves or vegetable juice made by taking cough, sore malfunction, colon disease, constipation disease are cured.
General weakness, especially those who have become less masculine power, Kasauda greens food beneficial for them.
body heat
Goat's milk powder Kasauda leaves them with a cloth slightly Kunja Mix sugar candy is by taking away the body heat.
Gujli, itching skin diseases to other persons
In these diseases Kasaudi Grind leaves and apply on the body. By the half-hour spot disease and apply especially to sun-bathing.
Eye diseases
Eye diseases Kasaudi leaves juice and take one drop three times a day at bedtime with a poultice of the leaves stay on the eye fillet. A week away from the treatment of all diseases of the eye will be.
Throated voice is turned off due to a malfunction
Kasaudi Bhunkr leaves in ghee intake throat three times a day will be fine. Overall Ksuda is quite useful for the human body.