Jatamansi Medicinal Benefits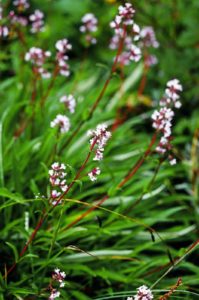 Botanical Name- Nardostachys jatamansi
Common Narne- Balchhad
Family-Valerianaceae (Mansi Kul)
Habit– An erect perennial herb, 10-60 cm. in height
Properties-
Property—Lightness, oiliness
Taste—bitter, fragrant, sweet
Potency—Cooling
Metabolic Property—Pungent
Specific Property-
Bhutaghna

Intellect promoter

Complexion promoter

Health promoting

Refrigerant

Curative of dermetosis.
Part Used-Rhizome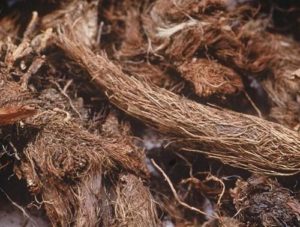 Description-The roots of the plant resemble the tangled hair of ascetic; hence the plant is named as jatamansi. Caraka, Susruta, Vagbhata, all the three stalwarts of Ayurveda have recommended jatamansi most frequently in mental disorders, as a sedative and tranquillizer. Maharsi Caraka has categorized it as kandughna anti pruritic and samjna sthapana one which restores consciousness, also. It is also mentioned to possess unmadaghna an alleviator of hysteria, property. Jatamansi is a well known brain tonic medhya rasayana. It imparts sense of calm and peace of mind, which has a benevolent effect on diseases that have a psychological origin.
The herb grows in Alpine Himalayas at an altitude of 3000-5000 meters. It is cultivated from Punjab to Skkim and in Bhutan. It is a perennial herb propogated by cuttings of the underground parts. The plant is about 10-60 cm in height and with stout and long woody root stocks. The leaves are 15-20 cm in height and with stout and long woody root stocks. The leaves are 15-20 cm long, sessile and oblong-ovate in shape. The flowers are rosy, slightly pink or blue in dense cymes. The rhizome is thick, covered with brown fibres and fragrant.
Botanically, jatamansi is known as Nardostachys jatamansi and it belongs to family Valerianaceae. A volatile essential oil 0.5%, resin, sugar, starch, bitter extractive matter and gum are obtained from the rhizome. The oil contains a ketone, jatamansone which is the same as valeranone. It also contain; jatamansic acid and jatamansone semicarbazone. It lacks coumarins and contains jatamansone and lupeol. New sesquiterpene ketone-jatamansone isolated from rhizomes, malliene and calarene from oil; a new terpenic coumarin-jatarnansin and oroselol from roots. A new dietheniod bicyclic ketone—nardostachone from roots.
Jatamansi is bitter, astringent and sweet in,tatte, sweet in the post digestive effect and has col epotency. It alleviates all the three dosas, especi kapha and pitta. It has a special potency-, prabhava) as antipsychotic one. It possesses'" light and sharp attributes.
Dosage— Powder                           -2-4 gms.
Uses-
Jatamansi is useful in mental & nervous disorders.
In caw of Hysteria—It should be given with expressed juice of bramhi, gudhvach & honey.

As Pediatric Rasayana—Ghee cooked with vach, jatamansa, apamarg, satavara, sariva, brahmi & pippali should be used. It promotes health strength intellect & life.
In Accidental wound—Oil cooked with talisa, mamsi, haridra & madhuka is a good healing.
In Paittika eye disease—Paste on the lids should be applied of sariva, manjistha, madhuka & marnsi.