Liquorice:  Glycirrhiza glabra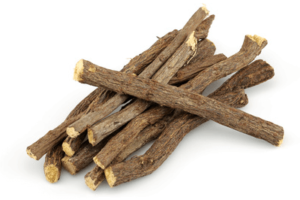 Part used: Root
Demulcent, expectorant, laxative
Suitable for coughs. Best combined with black cohosh and wild cherry.  Maidenhair and figs combined with liquorice is also a good combination. A pleasant drink may be made with flaxseed, ginger, lemon, honey or sugar and liquorice.
Life Everlasting: Gnaphalium Polycephalium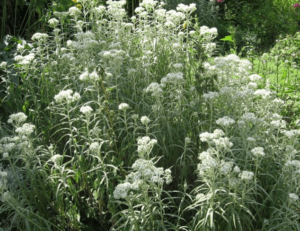 Part used: The herb
Hot fomentations of the herb have been used like arnica for sprains and bruises. Dried flowers have been used for a pillow for TB patients. Ulcerations of the mouth and throat are relieved by chewing the leaves and blossoms. A warm infusion is very good for fevers, for quinsy and also bronchial and pulmonary complaints. Life everlasting and liquorices root chewed are said to be good for singers and speakers.