When the system is nutritionally perfect, tubercle bacillus or any other germ can have no effect on a person.
A Californian doctor supplemented the diet of twenty terminal cases in an out-clinic experiment with natural foods. Many were started back to health in one year's time.
Calmette Guerin, an anti-tuberculosis vaccine has not proved effective.
It has been suggested that babies be inoculated with BCG as a matter of course. An 8-month old boy died a few days after an inoculation. The autopsy showed the cause of death to be widespread tuberculosis.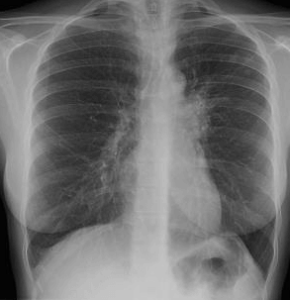 In spite of the increased use of anti-TB drugs, TB has continued to increase at a rapid rate each year.
Wood betony and wood sage have been used for TB. A wineglass full of the tea was taken three times a day. Comfrey is also said to be an effective treatment.
Herbs have helped so may in fighting disease. Yet learned doctors say there is no scientific proof.
In the face of such contrary evidence, we can know for ourselves of the outstanding virtues of harmless herbs.