नियमित व संयमित रहना जरूरी
यदि हमारा तन व मन दोनों स्वस्थ हों, तभी हम सभी सुख-सुविधाओं का आनंद ले सकते हैं । तन और मन में कोई विकार न हो –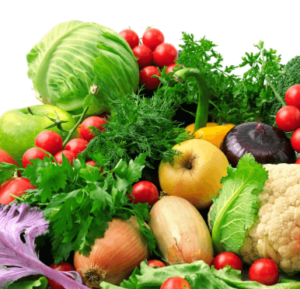 तन और मन स्वस्थ रखने के लिए अपने आहार की तो मुख्य भूमिका है ही, साथ ही रहन-सहन का भी बड़ा प्रभाव पड़ता है । अचार-विचार भी शुद्ध तथा उच्च चाहिए ।

पूरी तरह निरोग तथा स्क्स्थ रहने के लिए हमें प्रांत: सूर्य उदय होने से बहुत पहले उठ जाना चाहिए ।

चाय की चुस्की लेने की आदत छोडनी होगी हम सबको ।

नींबू-नमक मिला पानी पी लें । नमक की जगह शहद भी मिलाकर पी सकते हैं । मोटे पेट वाले गुनगुने पानी में शहद तथा नींबू मिलाकर पी लिया करें तो अच्छा रहेगा ।

स्नान करने से पूर्व शरीर पर थोड़ी मालिश करने की आदत हो ।

स्नान के बाद तैयार होकर कुछ पूजा-अर्चना भी जरुर करें ।

अल्पाहार में आप अपनी सेहत, आयु या कार्य का ध्यान रखकर दूध, थोड़े मेवे, एक-दो ब्रेड पीस अदि ले सकते हैं ।

कुछ लोग काम पर जाने से पूर्व, प्रांत: ही भोजन कर लेते हैं । ऐसे में, भोजन के साथ छाछ मिल सके तो बहुत अच्छा ।

रात्रि के भोजन के साथ, या बाद में दूध लेना भी उत्तम है ।

दिन के भोजन के बाद थोड़ा विश्राम करना या 10-15 मिनट सोना अच्छा रहता है । रात के खाने के बाद सौ कदम टहलने की आदत बनाएँ ।

तले पदार्थों से बचें । अधिक मिर्च मसालों वाले भोजन को पूर्णत: त्याग दें । ये सदा शरीर को हानि करते हैं ।

मीठे, पके फल लेना भी जरूरी होता है । मौसमी फल सस्ते भी होते हैं तथा अधिक उपयोगी भी ।

नाश्ता में केला, सेव ले सकते हैं । दोपहर में कुछ फल, कुछ सलाद और रात के भोजन में भी इसी तरह कुछ फल शामिल हों ।

अधिक नमक या अधिक मीठा मत खाया करें ।

प्रांत: तथा सायं, दो समय की सैर ही अपने आप में एक व्यायाम होता है । इसे नियमित अपनाएँ ।

अश्लील साहित्य, उत्तेजना देने वाली बातें, गंदी फ़िल्में, गंदी संगत, गंदी सोच से बचें ।

रात को सोने से पूर्व हाथ-पॉंव के तलवों की तेल मालिश करना, शहद मिला दूध पी कर ईश्वर को स्मरण करते हुए सोना, अच्छी आदतें हैं ।

हर पारकर से नियमित तथा संयमित रहने का अभ्यास करें ।
Regular and Needs to be Balanced
If our body and mind are both healthy, then we can enjoy all of the amenities. Mind and body are not in disorder –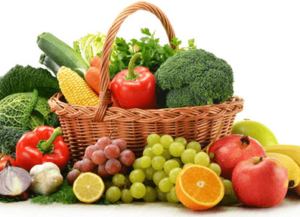 So keep your diet healthy mind and body is key, as well as standard of living is too big impact. Pickles and high-net should consider.

Sksth us to stay healthy and fully province: sun should rise much before.

Sip a cup of tea will Codni habit of taking all of us.

Lemon-drink salt water. Mix honey can replace salt. Mix honey and lemon in warm water with a fat belly was so good.

Before a massage bath to be used on the body.

Dressed after a bath, do some prayers must surely.

Snacks with your health, age or function in mind, milk, some fruits, Adi can take one or two pieces of bread.

Some people, before going to work, the province: the food intake. There, you'll find very good with food residue.

With dinner, or later to get milk is better.

10-15 minutes after a meal or a rest day the gold is good.

Make a habit of walking after dinner hundred steps.

Avoid fried foods. More chili spices diet completely discard. They always do harm to the body.

Sweet, ripe fruit is also necessary to take. Seasonal fruits are cheap and even more useful.

Breakfast banana, can save. In the afternoon, some fruit, some salad and some fruit is similar to dinner.

Do not eat more salt or more sweet.

Province: the evening, the two-time Tour is an exercise in itself. Follow it regularly.

Pornography, things that excitement, dirty movies, dirty compatible, avoid thinking dirty.

Soles of feet before going to bed, hands to massage oil, honey mixed with milk drink recalled god gold good habits.

Every Parker Practice regularly and staying sober.