चाय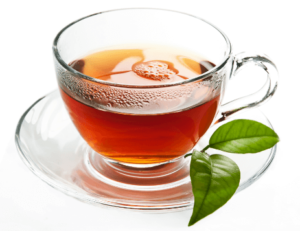 चाय का चलन तो भारत में पैदावार के हिसाब से बहुत अधिक है और चाय पीने वालों की संख्या भी सर्वाधिक है । चाय का व्यापार करने में भारत विश्व के बड़े देशों में प्रथम स्थान पर आता है ।
चाय क्या है ?
चाय की खेती सर्वाधिक असम तथा बंगाल के पहाड़ी क्षेत्रों में होती है । चाय के बाग़ बहुत बड़े-बड़े क्षेत्रों में फैले रहते हैं । चाय का जो रूप आप देखते हैं वह असली रूप नहीं होता बल्कि उसका असली रूप तो आप चित्र में देख रहे हैं । इस पौधे के साथ जो हरी पत्तियां नजर आ रही हैं इनको तोड़कर मशीनों द्वारा यह रूप दिया जाता है ।
चाय के लाभ तथा गुण
चाय का सबसे बड़ा लाभ है किइसके पीने से शरीर में चुस्ती आती है । सर्दी के मौसम में गर्म-गर्म छाए सर्दी को दूर भागाती है ।
खांसी नजला जुकाम
चाय पत्ती एक दो चम्मच
मुलैठी एक चम्मच (पिसी हुई)
बनकशा थोड़ी सी
सौंफ एक चम्मच
नमक आधा चम्मच
चीनी तीन चम्मच
दूध ½ कप
पानी एक कप
इन सब को मिलाकर बड़े खुले बर्तन में डालकर आग पर अच्छी तरह पकाएं । पके पर नीचे उतार कर किसी कपड़े में डालकर छान लें । इसे दिन में दो-तीन बार रोगी को पिलाते रहें । शीघ्र आराम आएगा ।
Tea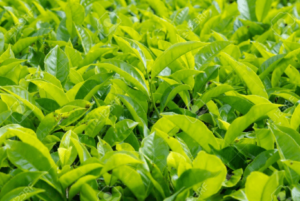 According to the trend of tea production in India is very high and is the highest number of tea drinkers. Tea trade in India is first in the world's major countries.
What is tea?
Tea cultivation is in the most mountainous regions of Assam and Bengal. Tea gardens are spread over very large areas. The form of tea that you see is not real, but his true form as you see in the picture. The plant with green leaves, which seem to them as it is by breaking machines.
Benefits and properties of tea
The biggest benefit of tea drinking it comes to agility in the body. In winter, hot tea is chasing away the winter.
Catarrh coughs colds
Two tea spoons
Liquorice a spoon (ground)
Bnksha slightest
A teaspoon fennel
½ tsp salt
Three tablespoons sugar
½ cup milk
A cup of water
All these put together in large open pot on the fire and cook well. Mix it with a cloth to lie down on. Be patient drink it three times in a day. Will ease soon.