रुद्रवन्ती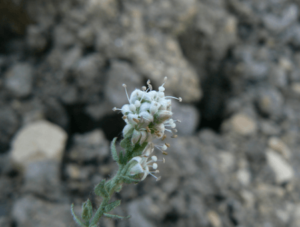 यह बूटी एक बेलके आकार में धरती पर बिछी रहती है । इसकी डंडी लाल रंग की होती है । पत्ते हरे और छोटे चने जैसे होते हैं । इन बूटी पर फुल न आकर जड़ें ही डंडियों में से निकलती हुई धरती में दबकर एक नई बेल बन जाती है ।
गुण तथा लाभ
रुद्रवन्ती के पत्तों की ठंडाई पीने से कुष्ठ रोग ठीक हो जाता है । पेट रोगों के लिए इसका रस निकालकर उसमें काला नमक मिलाकर पीना काफी लाभदायक है । यह प्राकृतिक रूप से पैदा होने वाली बेल है, जो आमतौर पर जंगली क्षेत्रों में पाई जाती है ।
Cressa cretica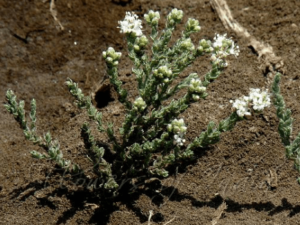 This herb is littered the ground in the shape of a vine. The pedicle is red. Green leaves and tiny grains are like. These plants do not come on the full roots emerging out of the spikes buried in the earth becomes a new vine.
Properties and Advantages
Leprosy is cured by drinking Cressa cretica leaves Thandai. Stomach diseases, it is quite profitable juice drink black salt. It is naturally produced by the vine, which is usually found in wooded areas.