Diet to Reduce Acidity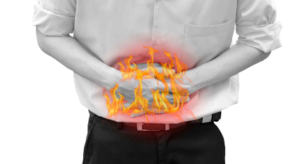 Carbohydrate rich food should be preferred as these are associated with no acid formation.

Fruits like apple, banana, dates and figs may be taken in more and more quantity as these are alkaline balanced diet.

Take more and more coconut, ripened mango, kiwi, watermelon and pears.

Leaves of carrot, celery and curry relives from acidity.
Sweet potatoes, carrot and beet root are alkaline rich diet helps to control acidity.
Seeds of cumin, coriander and cardamom overcome acidity.
Avoid beverages like alcohol, coffee as these secrete more acid and damage the lining of stomach
Over processed and fatty foods like junk ones demand heavy work to be done by the stomach.

Acidic fruits like tomatoes and from citrus family should be prevented as it helps to maintain ph balanced.

Go bye to overeating

Cut your smoking to save the lining of the stomach.
Diet which Produce Acidity
Stomach acidity or hyper acidity is one of the most common diseases caused due to more acid formation or acid alkaline imbalance. About 20% population is suffering from this disease. To reduce acidity, there is a need to balance between acid and alkaline diets.
Sour fruits, vegetables like citrus fruits, tomatoes, onion, leads to acidity or acidosis.

At night, try to avoid protein and calcium rich food.

Cheese, junk foods do give rise to acidity.

Take more quantity of water as it aids your digestion.